A trip to Disneyland wouldn't be complete without purchasing a souvenir to remind you of your magical visit. Or perhaps you want to take home gifts for your family or friends who weren't able to join you? With the hundreds of gifts on offer in the park stores, there is something to please everyone, but with such a big choice it can be quite a difficult decision to make. Use the list of Top 10 Disneyland Souvenirs below to help guide you in your purchase.
#10: A Disney autograph book – If you haven't remembered to bring one, buy an autograph book as soon as you get to the park, as you wouldn't want to miss out on the chance to get a signature from Mickey, Goofy or Pluto would you?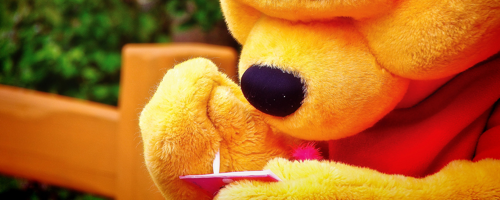 #9: Mouse ears – You will probably never wear them after you have left the park, but it seems almost wrong not to buy a pair. You never know, if you are invited to a fancy dress party they might come in handy and they will certainly put a smile on the face of any young visitors that you have to your home. Perhaps avoid getting those mouse ears for the bride and groom; that just seems a step too far.
#8: A character mug – Perhaps not the most exciting choice of souvenir, but at least it's practical and every morning when you have your cup of coffee you can be reminded of all the fun you had at Disneyland. If hot drinks aren't your thing, then there are various other Disney themed kitchenware souvenirs that you might like to pick from – cereal bowls, salt and pepper shakers, ice cube trays and cookie cutters are just a few examples.
#7: Disneyland Pins – If you are just after a small memento this is the perfect choice. Select a pin badge of your favourite Disney character to add to your collection or to adorn a coat, jumper or bag. If you can't narrow down your choice, as after all there are so many characters to choose from, a number of sets of pin badges are available to buy. Instead if you had a ride that you particularly enjoyed, you might prefer to buy the pin badge for it.
#6: Snow globes – Who can't resist shaking a snow globe and watching the glitter fall around the scene inside? The Cinderella Castle features in many of the snow globes, but if you prefer Mickey Mouse or Tinkerbell, that's not a problem, as they have their own snow globes too.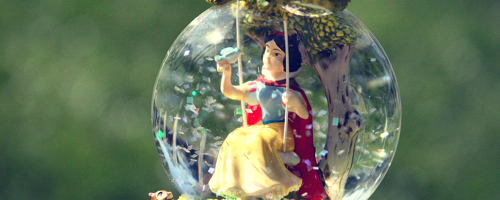 #5: Soft toys – Very few children wouldn't find delight in having their own Mickey or Minnie Mouse to sit in their room at home, so a soft toy is a good choice if you are buying something for younger children. Find out their most loved Disney character before you leave for your holiday and the park stores won't let you down.
#4: A Disney t-shirt – What you wear says so much about you, so select a t-shirt available from the park to reflect your style. Whether you are after a discrete logo of Mickey Mouse – though we might ask why go to the bother of getting a t-shirt from here in the first place if that's the case – or a bold picture on a bright background, your preference is catered for instore. A character t-shirt can also make a nice gift for children, though avoid the "I'm going to Disneyland" t-shirts if you want to remain friends with their parents.
#3: A classic Mickey watch – We've all seen these watches before, the ones where Mickey's arms are the hands of the watch. Well, now you can have your own. There are a range of other watches available, including those with ears if you must, so take your pick.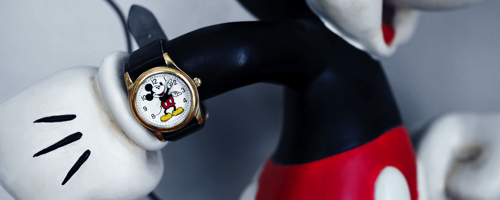 #2: Something for the garden – It's never enough just to let your family and friends know you've been to Disneyland; you want your neighbours to know as well. Thanks to the range of garden accessories, that's possible too.
#1: A Disney photo frame – There's no doubt that you will be taking lots of photos during your trip to Disneyland. You are bound to have a favourite, one photo which really sums up your visit, so what better way to display that picture than in one of the frames available to buy at the park? With so many styles to choose from, you'll find something to suit every taste; stick with a relatively simple wooden or metal frame if you must, but it would be a shame to miss out on one of the brightly coloured character frames wouldn't it?
Now, which do you think are the best Disneyland souvenirs?
Big thanks to Jenny Hart. Jenny works as a children's eye care worker in Durham, North Carolina. She'll never forget the day her two boys saw Mickey for real the first time at Disney and she can't wait to take them back a second time.
Disney Top 10 Disneyland Souvenirs